Blackpink Jisoo captivated fans with her lovely charm.
She revealed her appearance with her dog on her Instagram story on May 15th with a message, "I love you, Kim Ban-Dalgom."
In the released photo, Blackpink Jisoo is holding her pet dog, Ban-Dalgom, in her arms while looking at the camera. Jisoo's more beautiful look and Kim Ban-Dalgom's cute appearance attract the fans' attention. She showed her affection for her dog by writing "My baby ♥" and "Unfairness LOL."
Blackpink Jisoo will appear as the female lead in the JTBC drama 'Snowdrop' scheduled to air this year. She is attracting attention for her first political drama performance since her debut. As of now, she is in the middle of filming.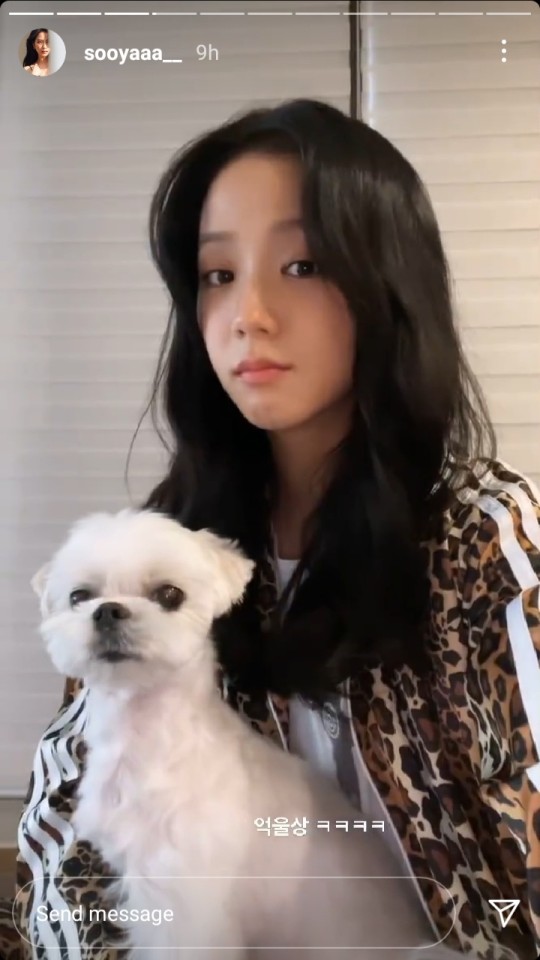 Read More About: Blackpink Jisoo Showed Off Her Classy Beauty
2021 kpop news
,
2021 kpop news updates
,
2021 kpop updates
,
2021 updates on kpop
,
BLACK PINK
,
Blackpink
,
blackpink Jisoo
,
Blackpink_Jisoo
,
BP_Jisoo
,
Jisoo
,
Jisoo Instagram
,
KPOP
,
Kpop artist
,
Kpop artists
,
Kpop news
,
Kpop trend
,
Kpop trending
,
KPop trending news
,
Kpop trending now
,
kpop trending update
,
KPop_Jisoo
,
KPOP2021
,
KPOPIDA
,
KPOPNEWS
,
Snowdrop_Jisoo
,
Trending
,
trending 2021
,
trending kpop
,
Trending Kpop news
,
trending kpop update
,
trending news
,
trending update kpop