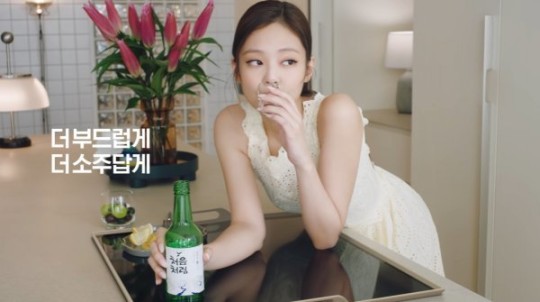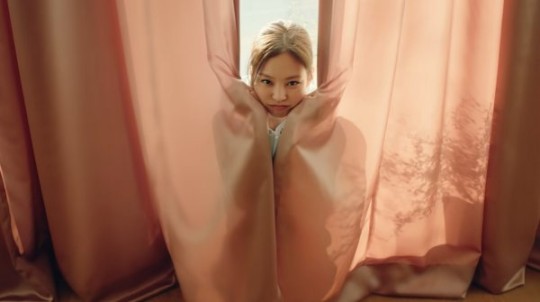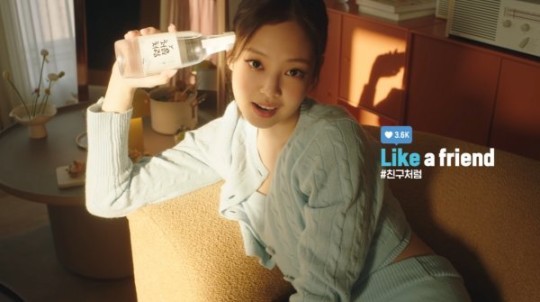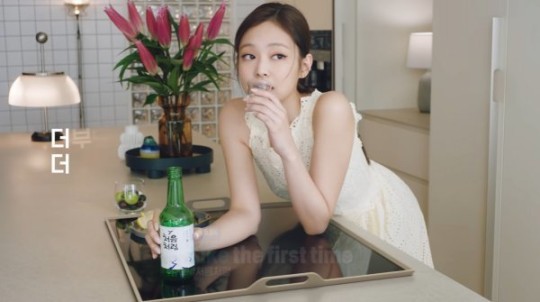 A soju brand released an advertisement with the Kpop group BLACKPINK member Jennie.
In this advertisement, Jennie enjoys soju in various situations and places, from home drinks to parties. The feature is that it is familiar and friendly to the MZ generation by borrowing a social media format using 'likes' and 'hashtags.'
A brand official explained, "We created an advertisement that can create synergy with the model (Jennie). "
The new advertisement attracts many people's attention, with over 2.5 million views within two weeks of its release.
Read More About: Woollim Entertainment, Under Fire For Excessively Promoting DRIPPIN
4+1 project
,
best Kpop girl group
,
best kpop news site
,
best kpopstar
,
Blackpink
,
blackpink Jisoo
,
blackpink member
,
blackpink members
,
Blackpink news
,
BLACKPINK: The Movie
,
breaking news kpop
,
daily kpop news
,
Fandom
,
How you like that
,
Jennie
,
Jisoo
,
Korean celeb news
,
Korean singer
,
Korean singer songwriter
,
KPOP
,
Kpop album
,
Kpop beauty routine
,
kpop blackpink
,
Kpop boy group
,
kpop celebrity news
,
Kpop chart and news
,
Kpop colllaboration
,
KPOP comeback
,
Kpop current news
,
kpop daily news
,
Kpop fashion
,
Kpop girls group
,
Kpop idols
,
Kpop issues
,
Kpop latest news
,
Kpop music chart
,
Kpop news
,
Kpop news articles
,
Kpop news sites
,
kpop news update
,
Kpop recent news
,
Kpop skin care routine
,
Kpop skincare routine
,
KPop trending news
,
KPOPNEWS
,
Lisa
,
Love To Hate Me
,
Pop-up exhibition
,
Rosé
,
South Korean singer songwriter
,
The Album
,
the best kpop girl group
,
the best kpop girl group of 2021
,
the best kpop group of 2021
,
the top kpop group
,
top kpop boy group
,
top kpop girl group
,
YG entertainment