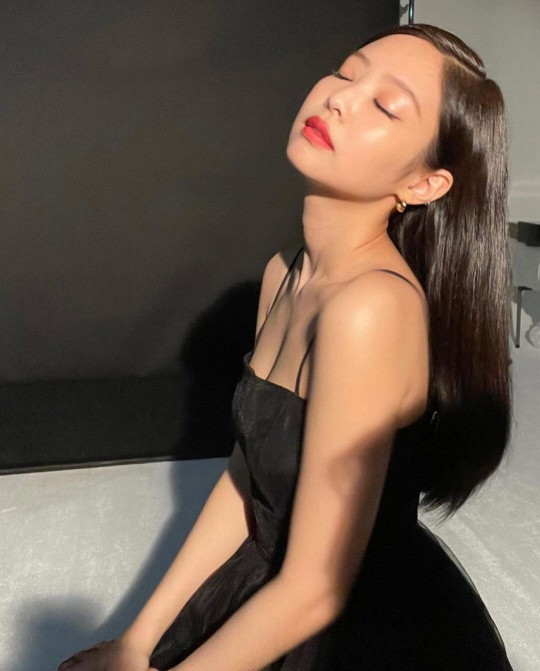 Kpop group BLACKPINK member Jennie has the body that everyone will fall in love with.
BLACKPINK Jennie stood in front of the camera in a black sleeveless dress.
These photos, which she recently published on her Instagram, are pictorials of brands she works as a model. Jennie, the representative baby face of KPop, attracted attention by revealing her thin arms and waist with an 'unexpected' volume. While emphasizing her shoulder line with a sleeveless dress, she took a sexy cute pose that confidently revealed the volume of her chest.
Jennie's official height is 163 cm, and her weight is 45 kg. She's quite skinny, but that's because she has been exercising non-stop and taking care of her body. So, she looks thinner than when they are releasing albums for a long time.
According to photos posted on Instagram, Jennie usually enjoys Pilates. It is known that she has maintained her body steadily through this, boasting of her high-level skills. She can do complex movements using the strength of her arms and legs while hanging in the air.
Meanwhile, the number of subscribers to Kpop group BLACKPINK's official YouTube channel has exceeded 70 million. It is the first and most record among all artists in the world.
According to YG Entertainment, on November 28, the number of subscribers to BLACKPINK's official YouTube channel exceeded 70 million at 11:34 am on the same day. It has been about five years and five months since they opened the channel on June 28, 2016. So, the long run of BLACKPINK members, including Jennie, as world stars will surely continue.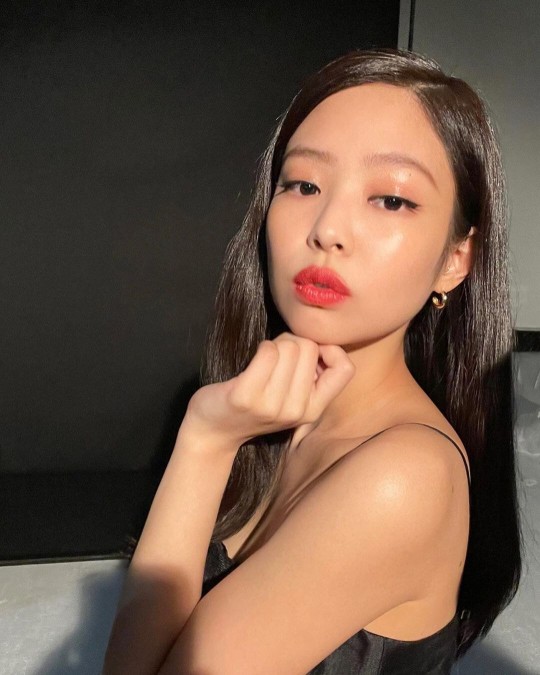 Read More About: Jaehwan Kim To Release His 4th Mini-Album On December 27
4+1 project
,
best Kpop girl group
,
best kpop news site
,
best kpopstar
,
Blackpink
,
blackpink Jisoo
,
blackpink member
,
blackpink members
,
Blackpink news
,
BLACKPINK: The Movie
,
breaking news kpop
,
daily kpop news
,
Fandom
,
How you like that
,
Jennie
,
Jisoo
,
Korean celeb news
,
Korean singer
,
Korean singer songwriter
,
KPOP
,
Kpop album
,
Kpop beauty routine
,
kpop blackpink
,
Kpop boy group
,
kpop celebrity news
,
Kpop chart and news
,
Kpop colllaboration
,
KPOP comeback
,
Kpop current news
,
kpop daily news
,
Kpop fashion
,
Kpop girls group
,
Kpop idols
,
Kpop issues
,
Kpop latest news
,
Kpop music chart
,
Kpop news
,
Kpop news articles
,
Kpop news sites
,
kpop news update
,
Kpop recent news
,
Kpop shocking news
,
Kpop skin care routine
,
Kpop skincare routine
,
KPop trending news
,
KPOPNEWS
,
Lisa
,
Love To Hate Me
,
Pop-up exhibition
,
Rosé
,
shocking kpop news
,
shocking news on Kpop
,
shocking news updates
,
South Korean singer songwriter
,
The Album
,
the best kpop girl group
,
the best kpop girl group of 2021
,
the best kpop group of 2021
,
the top kpop group
,
top kpop boy group
,
top kpop girl group
,
YG entertainment