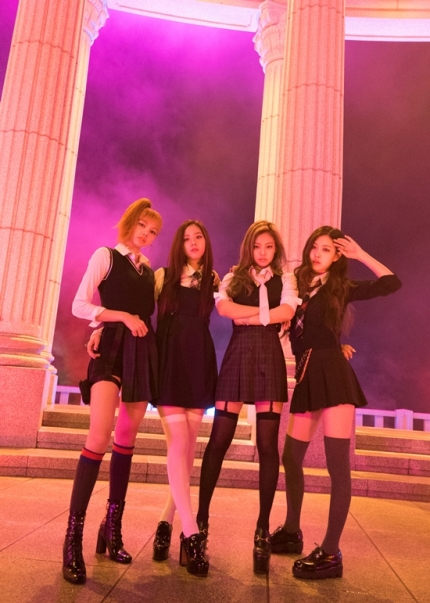 The group BLACKPINK once again achieved a meaningful record on Spotify, the world's largest music platform.
According to the agency YG Entertainment, BLACKPINK's 'As If It's Your Last' surpassed 300 million streams on Spotify on July 5th. It is the sixth 300 million streaming song in BLACKPINK's career. It follows 'Kill This Love' (400 million), 'How You Like That' (400 million), 'DDU-DU DDU-DU,' 'Ice Cream,' and Jennie's solo song 'SOLO.'
As proof of BLACKPINK's global impact, recently released songs and songs from the early days of their debut show a rapid increase in streaming on Spotify. 
In addition to the above-mentioned songs, BLACKPINK has a total of 16 billion streaming songs. It includes 'Boombayah' (200 million), 'Playing with Fire' (200 million), 'Lovesick Girls' (200 million), 'Whistle' (200 million), 'Forever Young' (100 million), 'Don't Know What To Do' (100 million), 'Pretty Savage' (100 million), 'STAY' (100 million), 'Bet You Wanna' (100 million), and 'On The Ground' (Rosé Solo). On top of that, many of the songs in the first full-length album, 'THE ALBUM,' are on the verge of 100 million streams.
BLACKPINK's 'As If It's Your Last' is a dance song with addictive rhythm and romantic lyrics. Like the song's title, it contains a request to love you with all your might, as if this is your last love. During its release, the song ranked on Billboard's 'Top 25 YouTube Songs that hit this summer.' Also, it became the 'World's Most Loved K-Pop Video' that year.
BLACKPINK is gathering fans' expectations by announcing the start of '4+1 PROJECT.' It consists of 5 events to mark the 5th anniversary of their debut in August.
Read More About: Tomorrow x Together Finished Their 2nd Regular Album With The Praises Of TIME & Forbes In The US
2021 kpop news
,
2021 kpop updates
,
BLACK PINK
,
Blackpink
,
Blackpink Jennie
,
blackpink Jisoo
,
blackpink member
,
blackpink member jennie
,
Blackpink news
,
Blackpink Rosé
,
Blackpink_Jennie
,
Blackpink_Jisoo
,
Blackpink_Lisa
,
Blackpink_Rosé
,
Blackpink's Lisa
,
Blackpink's Rosé
,
BlackpinkRosé
,
Jennie blackpink
,
KPOP
,
Kpop 2021
,
Kpop artist
,
Kpop artists
,
Kpop idols
,
Kpop news
,
Kpop trend
,
Kpop trending
,
KPop trending news
,
Kpop trending now
,
kpop_Blackpink
,
KPOP2021
,
Kpopall
,
KPOPIDA
,
KPOPNEWS
,
rose blackpink
,
Rose blackpink R
,
trending kpop
,
Trending Kpop news
,
trending kpop update
,
trending update kpop