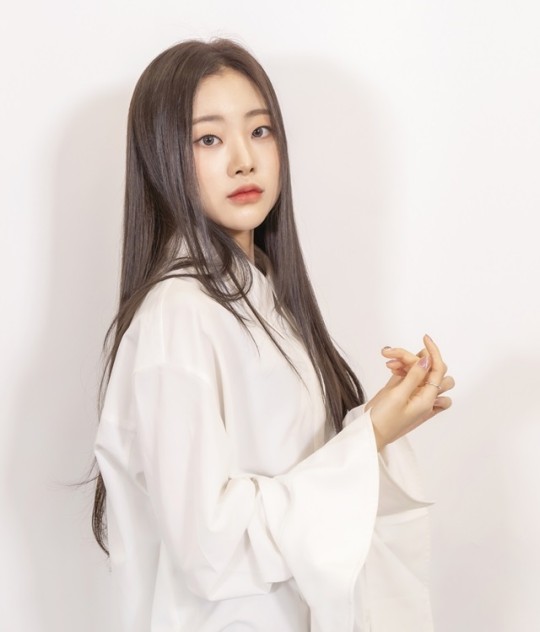 Girls Planet 999 contestant Suyeon will make her debut under the name 'Sheon,' joining the rookie girl group Billlie.
Mystic Story's rookie girl group Billlie will work as a 7-member group with a new member Sheon (Suyeon Kim).
Mystic Story said on November 19, "Suyeon Kim, who appeared in the Mnet audition program Girls Planet 999: Girl's War, will change her name to SHEON and join Billlie as a member."
As a result, Billlie, who has just debuted, will be reorganized from six to seven. An official said, "We thought a lot about whether and when Sheon will join after the broadcast of Girls Planet 999. We had in-depth conversations with Billlie members, including Sheon. As a result, Sheon received a lot of love through Girls Planet 999. So, we decided to meet fans as soon as possible and repay their support."
Sheon is currently focusing on practice, as her official debut is just around the corner. Also, she is already forming strong teamwork with the members. Currently, Billlie has finished recording their next album.
The agency said, "Sheon couldn't participate in Billlie's first mini-album 'the Billage of Perception: Chapter One.' But, she will greet fans first with a surprise performance. So, we ask for your support and expectation for the synergy Sheon will show with Siyoon, Tsuki, Suhyeon, Haram, Sua and Haruna in the future."
Expectations are high on what stage Billllie, who predicted seven different charms with Sheon's joining, will continue to rise in popularity in the future.
Read More About: Heize Released 'Beautiful Moments' Music Video
best Kpop girl group
,
best kpop news site
,
best kpopstar
,
breaking news kpop
,
daily kpop news
,
Fandom
,
Jinusean
,
Jinusean member
,
Korean celeb news
,
Korean singer
,
Korean singer songwriter
,
KPOP
,
Kpop album
,
Kpop beauty routine
,
Kpop boy group
,
kpop celebrity news
,
Kpop chart and news
,
Kpop colllaboration
,
KPOP comeback
,
Kpop current news
,
kpop daily news
,
Kpop fashion
,
Kpop girls group
,
Kpop idols
,
Kpop issues
,
Kpop latest news
,
Kpop music chart
,
Kpop news
,
Kpop news articles
,
Kpop news sites
,
kpop news update
,
Kpop recent news
,
Kpop skin care routine
,
Kpop skincare routine
,
KPop trending news
,
KPOPNEWS
,
Mnet
,
Mnet program
,
MNET SHOW
,
Mnet TMI News
,
rapper Sean
,
Sean
,
Seunghwan Noh
,
Singer SEAN
,
South Korean singer songwriter
,
the best kpop girl group
,
the best kpop girl group of 2021
,
the best kpop group of 2021
,
the top kpop group
,
TMI NEWS
,
top kpop boy group
,
top kpop girl group