Kpop group Berry Good former member Johyun released a photo showing her Pilates moves.
She posted several photos on her Instagram.
In the published photo, Johyun is wearing a mask and doing Pilates. She performed high-level movements.
She is attracting attention by boasting her solid S-line body completed through exercise.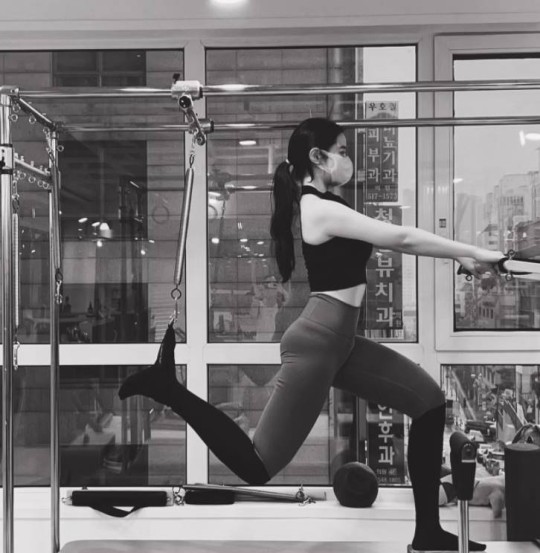 Johyun appeared in the web drama 'School Strange Stories: A Child Who Would Not Come' and the movie 'Hypnosis.'
As a former short-track speed skater, she recently gained attention by analyzing the short track events of the Beijing Winter Olympics, which were recently controversial due to biased judgment.
Former Kpop group Berry Good member, Johyun, will appear in the web drama 'The End Of Cherry Blossoms After Winter,' released on February 24.
You Might Also Like:
2022 kpop trending
,
2022 kpop updates
,
2022 latest news
,
berry good
,
Berry Good KPOP
,
berry good members
,
berry good_johyun
,
berry good_Seoyul
,
best kpop news site
,
breaking news kpop
,
daily kpop news
,
johyun Berry Good
,
Korean celeb news
,
KPOP
,
kpop 2022
,
KPOP 2022 NEWS
,
Kpop artist
,
Kpop artists
,
kpop celebrity news
,
Kpop chart and news
,
Kpop current news
,
kpop daily news
,
Kpop idols
,
Kpop latest news
,
Kpop news
,
Kpop news articles
,
Kpop news sites
,
kpop news update
,
Kpop recent news
,
Kpop trending
,
KPop trending news
,
Kpop trending now
,
KPOPIDA
,
KPOPNEWS
,
Trending
,
trending kpop
,
Trending Kpop news
,
trending kpop update
,
trending news
,
trending update kpop