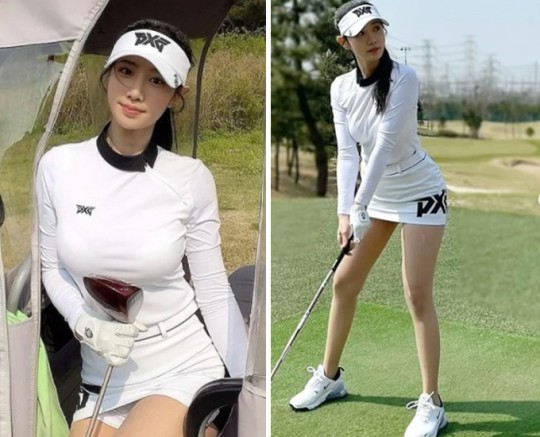 Berry Good member and actress Johyun showed off a unique field look fashion.
On the 19th, she posted several photos on her Instagram. In the photo, she enjoys playing golf on the outdoor field of the golf course. She is wearing a tight white golf wear top, short skirts, and a sun cap. Particularly, she attracted attention by wearing a 'one-span skirt' short enough to show the underpants. It shows her straight legs.
Meanwhile, Berry Good, to which Johyun belongs, released their fourth mini-album, 'Undying Love' on January 19th. Johyun recently appeared in the web drama 'School Strange Stories: The Child Who Won't Come' and the movie 'Hypnosis.' She is establishing herself as an actress.
Earlier, Johyun won the title of 'Golden Spoon Idol' by revealing her luxurious daily life. She wears expensive luxury goods worth tens of millions of won on Instagram. In a recent entertainment program, Johyun mentioned using a luxury tissue case worth 1 million won.
Read More About: Seungyoon Kang and Narsha Showed Off On Instagram
2021 kpop news
,
2021 kpop news updates
,
2021 kpop updates
,
golden spoon idols
,
johyun
,
KPOP
,
Kpop 2021
,
Kpop artist
,
Kpop idols
,
Kpop news
,
Kpop trend
,
Kpop trending
,
KPop trending news
,
Kpop trending now
,
kpop trending update
,
KPOP2021
,
Kpopall
,
KPOPIDA
,
KPOPNEWS
,
Kpopstars
,
Trending
,
trending 2021
,
trending kpop
,
Trending Kpop news
,
trending kpop update
,
trending news
,
very good
,
very good johyun
,
very good_johyun