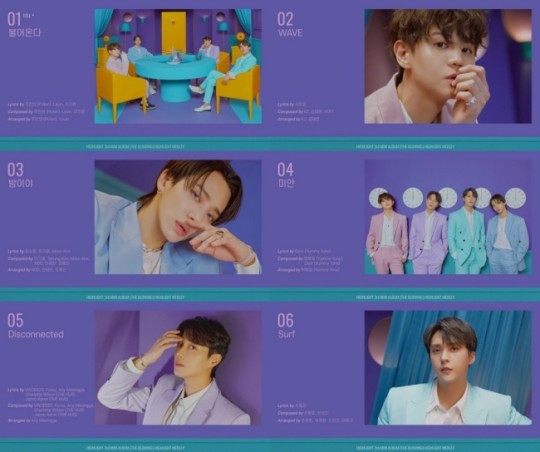 BEAST (also known as Highlight) raised expectations for their comeback. They will be releasing a preview of all songs for their 3rd mini-album.
BEAST posted the highlight medley video of their third mini-album 'The Blowing' on their official SNS on the 29th.
In the released video, the album includes a total of 6 tracks. It includes the title song 'Blowing Up,' 'WAVE,' 'It's Night,' 'Sorry,' 'Disconnected,' and 'Surf.'
Also, the concept photos of the members who create a warm yet chic mood with the highlight sound source are harmonized to capture the attention even more. The highlight is the four-person, four-color sweet voice, digesting the song with a colorful atmosphere. It is raising expectations for an official sound source that will soon be unveiled.
'The Blowing' is an album with the meaning of 'The BEAST members are slowly approaching after a long hiatus'. The BEASTt, which came back after a long wait, once again conveyed the desire to share the most enjoyable and brilliant moments in life together.
Particularly, for this album, members Gigwang Lee and Dongwoon Son participated in producing the title track and the songs included in the album. It will reveal their aspect as a producer. Besides, hitmakers such as Jieum Seo and KZ joined forces to produce a high-quality album.
BEAST third mini-album 'The Blowing,' which returns to its full form after 3 years and 7 months, will be released on various music sites at 6 pm on the 3rd of next month.
Read More About: M.C The Max Released Their New Album, 'Ceremonia'
2021 kpop news
,
2021 kpop news updates
,
2021 kpop updates
,
BEAST
,
BEAST New album
,
BEAST News
,
Beast_The Blowing
,
highlight
,
KPOP
,
Kpop 2021
,
Kpop artist
,
Kpop artists
,
Kpop news
,
Kpop trend
,
Kpop trending
,
KPop trending news
,
Kpop trending now
,
kpop trending update
,
KPOP2021
,
Kpopall
,
KPOPIDA
,
KPOPNEWS
,
The Blowing
,
Trending
,
trending 2021
,
trending kpop
,
Trending Kpop news
,
trending kpop update
,
trending news
,
trending update kpop
,
trending updte