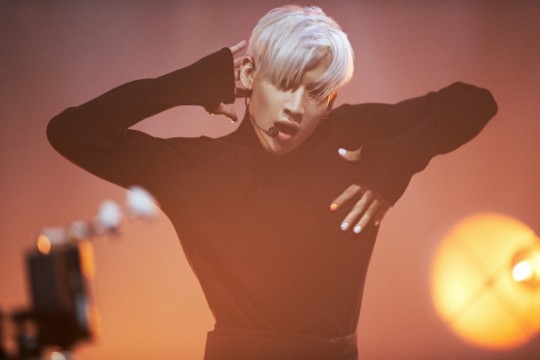 BamBam, a former K-pop group GOT7 member shared his thoughts about his comeback.
On the afternoon of January 18, BamBam held an online showcase to commemorate the release of his second mini-album 'B.'
'B' is an album that talks about the mysterious and changeable world of BamBam, full of various colors.
Former K-pop group GOT7 member BamBam said, "I prepared hard. I was able to prepare for this album more confidently from the unexpected results from the last album. It's an album that I'm nervous about, but I'm personally satisfied with it."
BamBam, who recently appeared on KBS 2TV's 'Rustically: In Secret Island,' recalled, "I only lived in Seoul, so I couldn't go to the countryside, but the atmosphere was different."
The title song 'Slow Mo' is a song in which hip-hop drum beats harmonized over the indie bassline and pop-top line. It contains the message of creating one's own world full of infinite possibilities.
Read More About: GFRIEND YUJU Shared Her Thoughts About Her Solo Debut
best Kpop girl group
,
best kpop news site
,
best kpopstar
,
breaking news kpop
,
daily kpop news
,
Fandom
,
hana jung
,
Korean celeb news
,
Korean singer
,
Korean singer songwriter
,
KPOP
,
Kpop album
,
Kpop beauty routine
,
Kpop boy group
,
kpop celebrity news
,
Kpop chart and news
,
Kpop colllaboration
,
KPOP comeback
,
Kpop current news
,
kpop daily news
,
Kpop fashion
,
Kpop girls group
,
kpop group secret
,
Kpop idols
,
Kpop issues
,
Kpop latest news
,
Kpop music chart
,
Kpop news
,
Kpop news articles
,
Kpop news sites
,
kpop news update
,
Kpop recent news
,
Kpop skin care routine
,
Kpop skincare routine
,
KPop trending news
,
KPOPNEWS
,
Secret
,
secret hana jung
,
secret members
,
South Korean singer songwriter
,
the best kpop girl group
,
the best kpop girl group of 2021
,
the best kpop group of 2021
,
the top kpop group
,
top kpop boy group
,
top kpop girl group