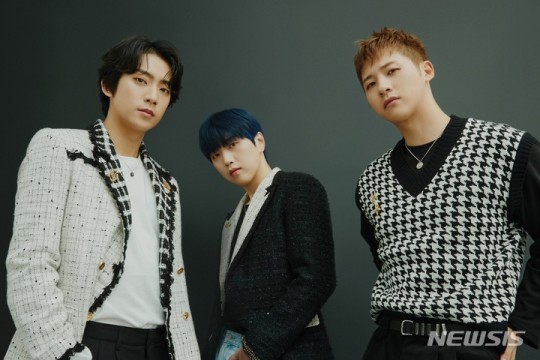 Kpop group B1A4 will host a fan meeting ahead of Sandeul's enlistment.
On October 29, WM Entertainment announced, "B1A4 will host an online fan meeting 'LIVE LOUNGE 'B1A4" on November 10, and will release a new song at the fan meeting."
Earlier, Sandeul uploaded a handwritten letter to their official fan community and announced the news of his enlistment on November 11. Next, B1A4, to which Sandeul belongs, will release a digital single on November 10, one day before Sandeul's enlistment. They will perform the new song at the fan meeting held on the same day.
In this fan meeting, you can see the newly arranged song of B1A4 as a live band and the solo performances prepared by the members. It has the concept of lounge space. Notably, by utilizing the characteristics of online performances, it provides a fresh spectacle with high-quality space utilization.
Meanwhile, fans can watch the Kpop group B1A4 online fan meeting through their official V LIVE channel at 8 pm on November 10.
Read More About: Red Velvet Wendy Was Captured On The Way To SBS Station
2021 kpop news
,
2021 kpop news updates
,
2021 kpop updates
,
2021 news kpop
,
b1a1 new album
,
b1a4
,
b1a4_10 times
,
B1A4_Sandeul
,
best kpop news site
,
BTS trending news
,
daily kpop news
,
Korean celeb news
,
KPOP
,
Kpop 2021
,
Kpop artist
,
Kpop artists
,
kpop celebrity news
,
kpop daily news
,
Kpop idols
,
Kpop latest news
,
Kpop news
,
Kpop recent news
,
Kpop trend
,
Kpop trending
,
KPop trending news
,
Kpop trending now
,
kpop trending update
,
KPOP2021
,
Kpopall
,
KPOPIDA
,
KPOPNEWS
,
Kpopnews 2021
,
Kpopnews2021
,
latest kpop news
,
recent kpop news
,
Trending
,
trending 2021
,
trending kpop
,
Trending Kpop news
,
trending kpop update
,
trending news
,
trending update kpop