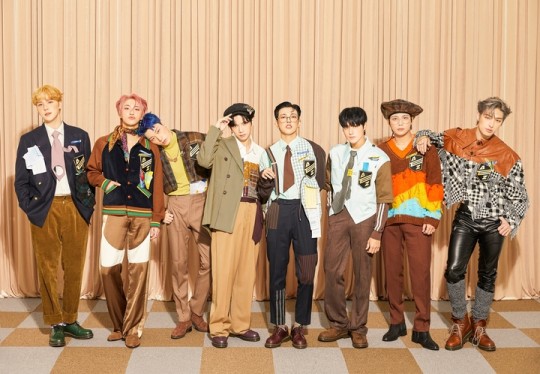 The Kpop group ATEEZ entered the US Billboard main album chart 'Billboard 200' for the second time. According to Billboard on December 21 (US time), ATEEZ's first repackage EP 'ZERO: FEVER EPILOGUE,' released on December 10, charted at number 73 on the 'Billboard 200.'
This is a splendid feat following the debut of their 7th mini-album, 'ZERO: FEVER Part.3' on the chart in September, ranking 42nd on the 'Billboard 200.'
So, domestic and foreign fans created a wave of celebration online with the hashtag '#ATEEZonBB200.'
In addition, ATEEZ gained attention by ranking 84th on the 'Artists 100' chart, which shows the influence of artists.
Furthermore, ATEEZ achieved great results, ranking 3rd on the 'Emerging Artists' chart. They took first place on the 'World Albums' chart with' Zero: Fever Epilogue. Also, ATEEZ ranked 3rd on the 'Top Current Album Sales' chart and 11th on the 'Top Album Sales' chart.
In addition, on the World Digital Song Sales chart, the double title songs 'The Real' and 'Turbulence' ranked sixth and ninth, respectively. Notably, 'The Real' rose to sixth place on the 'Hot Trending Songs' chart.
Among them, 'Deja Vu,' the title song of 'Zero: Fever Part 3,' was recently selected for the 'Best KPop Songs of 2021: Critics' Picks' released by the US Billboard.
Meanwhile, Kpop group ATEEZ has a busy year-end and New Year holidays. They will appear on SBS's 'Gayo Daejeon' on December 25. Then, from January 7 to 9 next year, they will host the 2022 World Tour – The Fellowship: BEGINNING OF THE END.'
Read More About: OH MY GIRL To Release New UNIVERSE's Song 'Shark' + MV Teaser Released!
Ateez
,
ATEEZ Identity 2021
,
ATEEZ Kpop
,
ateez MEMBER
,
ATEEZ members
,
ateez mingi
,
ATEEZ news
,
ATEEZ updates
,
ateez wooyoung
,
ATEEZ X Jongkook Kim
,
ateez_
,
Ateez_Fireworks
,
ateez_jongho
,
ateez_san
,
ateez_seonghwa
,
ateez_yunho
,
KPOP
,
Kpop artist
,
Kpop idols
,
Kpop news
,
Kpop trending
,
KPop trending news
,
KPOP2021
,
KPOPIDA
,
KPOPNEWS
,
Trending Kpop news