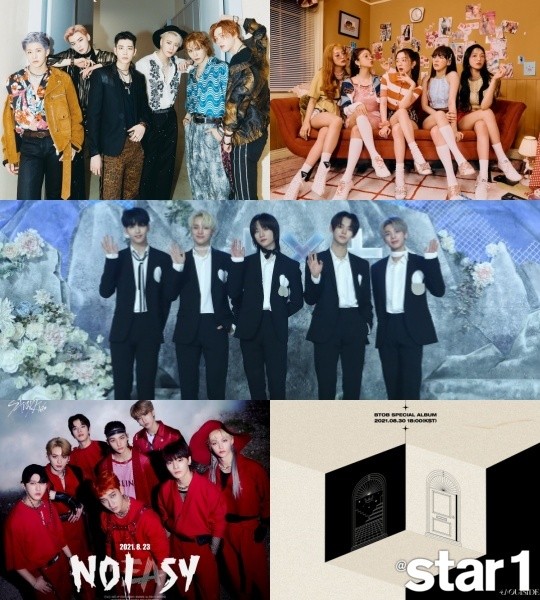 The greatest idol groups of all time are cooling off the August heat. It started with the Kpop group ASTRO on August 2nd, to Red Velvet on the 16th, Tomorrow x Together (TXT) on August 17th, Stray Kids on August 23rd, and BTOB on June 30th. Let's take a look at the August comeback idols that will strengthen Kpop feels these days when we spend more time at home due to the pandemic.
Kpop group ASTRO released their 8th mini-album, 'SWITCH ON' on August 2nd. Armed with visuals and tones suitable for 'summer,' they attracted attention by showing infinite growth as an artist. All members participated in the songs in the new album. Two weeks before the comeback, ASTRO released the members' personal trailer through their official social media account. They made AROHAs (fandom) sleepless with anticipation.
They topped the Bugs Music chart, as well as the US iTunes Top Songs and Top album charts. ASTRO made splendid achievements such as climbing to the music charts. Particularly, the MV of the title song 'After Midnight,' reminiscent of summer vacation, surpassed 20 million views. It is just 79 hours after its release. It is proving ASTRO's global popularity. Fans applauded ASTRO, who turned on the box office switch by showing dazzling performances from the first week of their comeback.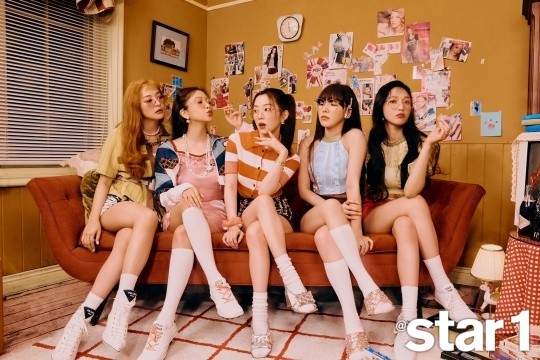 Kpop group Red Velvet, the 'Concept Queen' is returning as a full group after about two years. Red Velvet announced a splendid comeback with a new mini-album 'Queendom' on August 16th. They are making fans' hearts flutter by announcing their rise this summer. Red Velvet is attracting attention every day. They are sequentially releasing logos, mood samplers, and teaser images before the announcement of 'Queendom.'
So, the fans' interest in the group teaser image of the title song 'Queendom' is hot. Red Velvet, posing with an expressionless expression in the background, lit a fire in the hearts of the ReveLuv (fandom). They are boasting their legendary beauty. Expectations for Red Velvet's 'Queendom,' which show different charms every time they release an album, and create a topic in various fields from music charts to music videos, fashion, and beauty, are increasing day by day.
Tomorrow x Together (TXT)'s new album 'The Chaos Chapter: Fight or Escape' already achieved 'Half Million' with pre-orders on August 12th.
This is repackaged album of 'The Chaos Chapter: Freeze,' released 3 months ago. It is full of TXT's freshness and unique sensibility. It contains the title song 'LO$ER=LO♡ER' and a fan song. The album consists of a total of 11 songs, including new songs such as 'MOA Diary (Dubaddu Wariwari).'
Particularly, this album's title song, 'LO$ER=LO♡ER,' depicts a 'LO$ER' that saves each other even if it looks like 'LO$ER' from the world's eyes.
It is attracting attention as it will surely comfort the loneliness that Gen Z feels in reality with TXT's unique style. The attention focuses on whether TXT, which has established itself as a global star by ranking 5th on the Billboard Chart with 'The Chaos Chapter: Freeze,' can once again shake the world with this repackage album.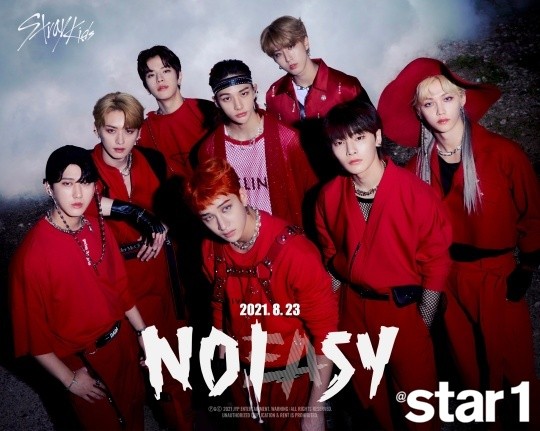 Stray Kids appeared on Mnet's 'Kingdom: Legendary War' in June. They boasted their unique charm on every stage of each contest. They took the first place proudly and will solidify the K-pop trend with their new full-length album 'NOEASY.'
With Bang Chan, Changbin, and Han of the team's producing group 3RACHA as the main focus, this album, is getting more and more anticipation from fans. In fact, the members participated in the work of all songs. It contains a total of 14 songs, including the title song 'Singer.'
Particularly, the title song 'Thunderous' attracts the attention of fans by wittily unraveling Stray Kids' firm belief that 'We will not be discouraged no matter what anyone says,' with a splendid traditional Korean instrument.
In addition, on August 7th, Stray Kids has boosted expectations for the new album. They released teaser photos for each member one after another. It started with the release of group teaser photos that match the 'concept master' modifier through their official social media channel. Also, Stray Kids is actively interacting with the fandom 'Stay' through various content. It includes a video of the song-making process. Expectations are high on how they will impress Stays around the world through this album.
Finally, the Kpop group BTOB will make a comeback with a special album on August 30th. BTOB released an artwork teaser image for the special album, '4U: OUTSIDE,' through their official social media channel on August 12th. This album teaser image expressed the contrasting colors for stairs and doors with a sensuous mood. It is enough to express BTOB's soft and sweet sensibility.
BTOB will be making a comeback after about 9 months since the mini-album 'INSIDE,' released in November last year. They have been successful in the box office, creating numerous famous songs. They released hit songs such as 'Missing You,' Only One For Me,' and 'Beautiful Pain.'
In addition, BTOB appeared on Mnet's 'Kingdom: Legendary War,' which ended in June. They created a legendary performance that surpassed their limits every time. They moved melodies by showing off their infinite charm. BTOB is famous for the good chemistry between the members to the point that there are dozens of 'funny videos of BTOB that are famous for other fans' on YouTube. With less than two weeks left before their comeback, Melodys (fandom) are looking forward to BTOB's growth by showing fantastic chemistry.
Read More About: Hyunsuk Yang Pleaded 'Not Guilty' On Charges Related To 'B.I's Drug Scandal'
astro
,
ASTRO comeback
,
astro_switch on
,
btob
,
Fight Or Escape
,
KPOP
,
Kpop artist
,
Kpop artists
,
Kpop Astro
,
kpop btob
,
kpop btob news
,
KPOP comeback
,
Kpop group ASTRO
,
kpop group BTOB
,
Kpop idols
,
Kpop news
,
kpop red velvet
,
kpop stray kids
,
Kpop trend
,
Kpop trending
,
KPop trending news
,
Kpop trending now
,
kpop trending update
,
Kpop_Astro
,
KPOP_Red Velvet
,
KPOP2021
,
KPOPIDA
,
KPOPNEWS
,
noeasy
,
Queendom
,
red velvet news
,
STRAY KIDS KPOP
,
Trending Kpop news
,
trending kpop update
,
txt members