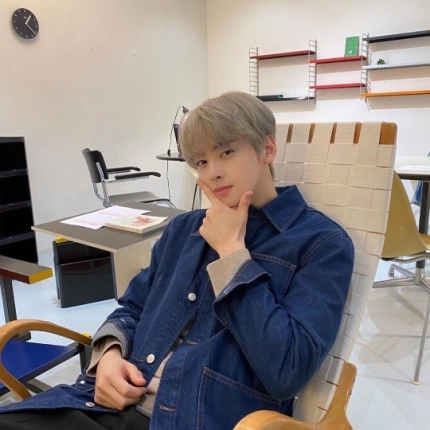 Astro member and actor Cha Eunwoo showed off his handsomeness.
On the 1st, Cha Eunwoo posted several photos on his Instagram.
In the published photo, Cha Eunwoo is sitting and leaning against a chair. He is wearing a blue jacket and on a V pose. While on other photos, he pretends to sleep, revealing his cute charm. Cha Eunwoo's full-fledged visual has perfectly digested bright-colored hair. And this excites women's hearts.
Cha Eunwoo is currently active as a fixed member in the SBS entertainment program, 'Butler' and an active member of Astro, which will make their comeback on the 5th.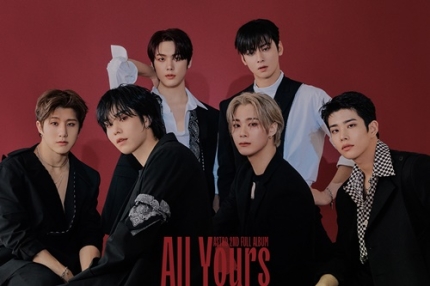 Meanwhile, Astro members, including Cha Eunwoo presented a special gift to their fans before their comeback.
On April 4th, the agency, Fantagio Music said, "ASTRO will meet with fans around the world through VLIVE at 7 pm today."
On that day, ASTRO had a good time with fans by telling various stories about their second studio album, 'All Yours,' with 'Comeback Special V Live.'
Also, the group announced a successive comeback with various contents. They appeared on the global short-form mobile video platform and started shooting 'Fan Heart Attack.'
Through this, the challenge of the title song, 'ONE,' will begin along with its addictive chorus and choreography, which will be released in advance. The members' 'ONE' challenge videos are all released on ASTRO's official TikTok account at 3 pm on the 4th.
Meanwhile, they will be releasing their new album, 'All Yours,' at 6 pm on the 5th.
Read More About: IU Showed Her Eye-Catching Beauty On SBS 'Popular Music'
2021 kpop news
,
2021 kpop updates
,
2021 updates on kpop
,
ASTRO comeback
,
Astro Frenzy
,
Astro second album
,
astro_all yours
,
astro_cha eunwoo
,
cha eunwoo
,
KPOP
,
Kpop artist
,
Kpop artists
,
Kpop idols
,
Kpop news
,
Kpop trend
,
Kpop trending
,
KPop trending news
,
Kpop trending now
,
kpop trending update
,
Kpop_Astro
,
KPOP2021
,
Kpopall
,
KPOPIDA
,
KPOPNEWS
,
Trending
,
trending 2021
,
Trending Kpop news
,
trending kpop update
,
trending news