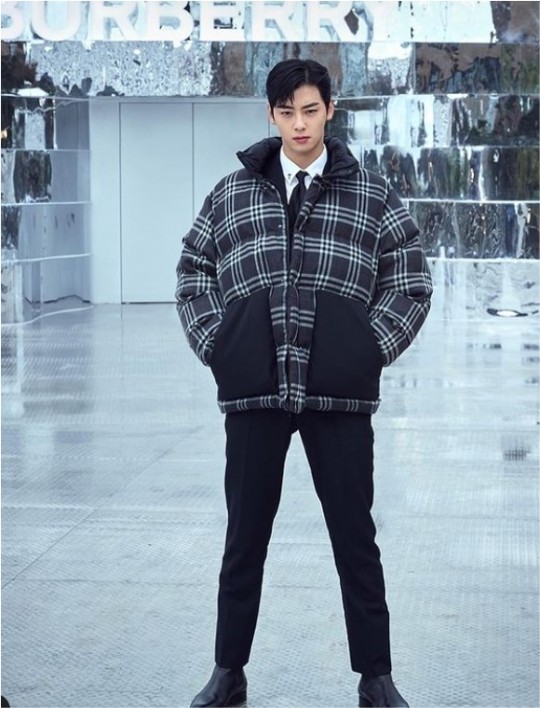 On November 11, Kpop group ASTRO member Eunwoo Cha posted several recent photos without any special caption on his Instagram.
In the photo, Eunwoo is posing while wearing a padded suit.
He is attracting attention with his unique charm, tall height, and handsome appearance.
"Netizens who saw the photo showed reactions such as "Eunwoo can make my heart possessed" and "face genius."
Meanwhile, Kpop group ASTRO member Eunwoo Cha has confirmed his appearance in the new drama 'Island.'
Read More About: Wiz Khalifa x Jay Park's Collaboration Song 2nd Teaser Image Released!
2021 kpop news
,
2021 kpop news updates
,
2021 kpop updates
,
2021 news kpop
,
astro
,
astro 8th mini album
,
astro alive
,
ASTRO comeback
,
Astro Frenzy
,
Astro members
,
astro new album
,
astro news
,
ASTRO pop-up store
,
Astro second album
,
astro_all yours
,
astro_cha eunwoo
,
astro_switch on
,
best kpop news site
,
BTS trending news
,
daily kpop news
,
Korean celeb news
,
KPOP
,
Kpop 2021
,
Kpop artist
,
Kpop artists
,
Kpop Astro
,
kpop celebrity news
,
kpop daily news
,
Kpop group ASTRO
,
Kpop idols
,
Kpop latest news
,
Kpop news
,
kpop news update
,
Kpop recent news
,
Kpop trend
,
Kpop trending
,
KPop trending news
,
Kpop trending now
,
kpop trending update
,
Kpop_Astro
,
KPOP2021
,
Kpopall
,
KPOPIDA
,
KPOPNEWS
,
Kpopnews 2021
,
Kpopnews2021
,
latest kpop news
,
recent kpop news
,
Treasure members
,
Trending
,
trending 2021
,
trending kpop
,
Trending Kpop news
,
trending kpop update
,
trending news
,
trending update kpop