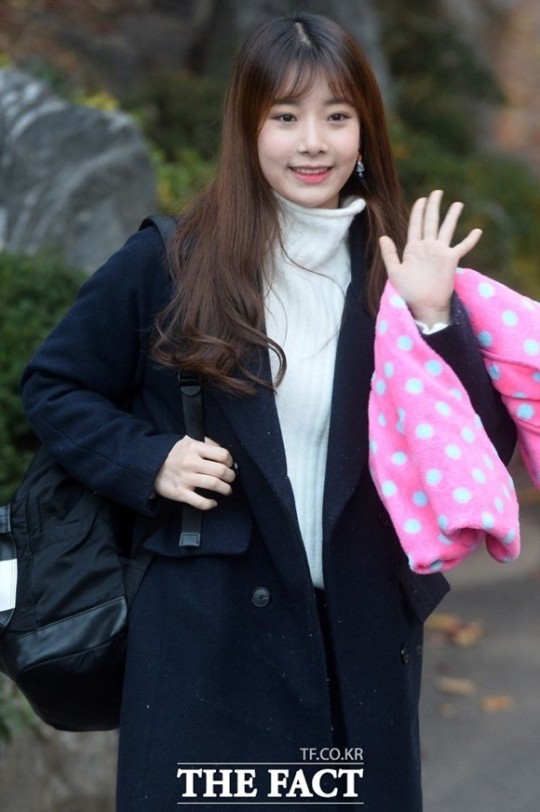 "There is no proof that the article spread by Mr. A is true."
APRIL's agency, DSP, is in the process of filing an appeal regarding the accusations of Hyunjoo Lee, who revealed that APRIL members bullied her.
According to Hyunjoo Lee's legal representative on June 8th, the Seoul Gwanak Police Station decided not to file a case against 'A,' Hyunjoo Lee's high school classmate. DSP sued A for defamation due to an article related to APRIL's bullying posted on an online community in February.
After that, DSP Media said in an official statement, "The ex-classmate (A) heard about these alleged instances from Hyunjoo Lee directly, and through the dozens of articles that were making headlines at the time. 'A' was able to create posts based on the provided articles and spread false information. We decided to appeal because we believe 'A' spreads false information. There is no proof that the article spread by 'A' is true. The appeal is currently in progress."
DSP continued, "In order to further identify the person responsible for the spread of false information, we have decided to file a lawsuit against the person directly involved (Hyunjoo Lee). This is with the hopes that the authorities will conduct an investigation."
Earlier, in February, through online communities, there was a post stating that the members bullied Hyunjoo Lee during APRIL activities. Later, A, who introduced himself as Hyunjoo Lee's alumni, posted an article. He is saying that Hyunjoo Lee was bullied by the members and decided to leave the group. So, DSP Media sued A.
After that, in April, Hyunjoo Lee said, "The harassment started in 2014 when we are preparing for our debut. It then continued until 2016, until I left the team." But, DSP Media and the APRIL members denied the accusations.
Read More About: Yeseul Han Clarifies Rumors Related To Her Ex-Boyfriend
2021 kpop
,
2021 kpop girl idols
,
2021 kpop news
,
2021 kpop news updates
,
2021 kpop updates
,
2021 updates on kpop
,
April
,
april bullying issue
,
april HyunJoo
,
april issues
,
April_Bullying
,
April_Hyunjoo
,
dsp media
,
HyunJoo april
,
KPOP
,
Kpop 2021
,
Kpop artist
,
Kpop artists
,
Kpop idols
,
Kpop news
,
Kpop trend
,
Kpop trending
,
KPop trending news
,
Kpop trending now
,
kpop trending update
,
Kpop_April
,
KPOP2021
,
Kpopall
,
KPOPIDA
,
KPOPNEWS
,
Trending
,
trending 2021
,
trending kpop
,
Trending Kpop news
,
trending kpop update
,
trending news
,
trending update kpop