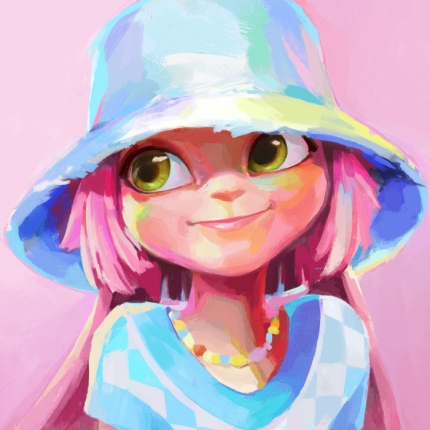 APOKI, a virtual artist who is making a new mark in the metaverse era, will release a new single, 'Coming Back' at 6 pm on June 22nd.
APOKI, which made a successful debut through 'GET IT OUT' in February, has performed in various fields. She appeared on the amazon online music concert 'IDENTITY: 2021,' M2 'Relay Dance,' tvN 'Amazing Saturday (DoReMi Market),' and Mdromeda 'It's Live.' As she continued her activities, she is taking a new step as a virtual K-pop artist.
As a result, APOKI has achieved more than 1 million views. She is now firmly establishing herself with about 2.42 million followers on social media. It includes her YouTube, TikTok, and Instagram.
APOKI will make a comeback with 'Coming back' after about 4 months since the release of 'GET IT OUT.'
In fact, she will show a 180-degree change from her past image. APOKI, which released the first music video teaser video for 'Coming back' on June 16th,  showed a different appearance from the powerful and strong impression she made through 'GET IT OUT.'
In 'Coming back,' APOKI will roam around in an unrealistically beautiful and cute space. She will show an appealing and overflowing cuteness that she hasn't shown in previous music videos.
APOKI received praises for "showing a new paradigm in the K-pop scene.'
So, fans are paying attention to what kind of fun she will bring through this new song.
APOKI will release her new single 'Coming Back' on various music sites at 6 pm on June 22nd.
Read More About: APRIL Agency, DSP Media, Responds To Hyunjoo's Brother Being Cleared Of Defamation Charges
2021 kpop
,
2021 kpop girl idols
,
2021 kpop news
,
2021 kpop news updates
,
2021 kpop updates
,
2021 news kpop
,
2021 updates on kpop
,
APOKI
,
APOKI COMEBACK
,
APOKI KPOP
,
APOKI NEWS
,
APOKI_COMING BACK
,
KPOP
,
Kpop 2021
,
KPOP APOKI
,
Kpop artist
,
Kpop artists
,
Kpop idols
,
Kpop news
,
Kpop trend
,
Kpop trending
,
KPop trending news
,
Kpop trending now
,
kpop trending update
,
KPOP2021
,
Kpopall
,
KPOPIDA
,
KPOPNEWS
,
Kpopnews 2021
,
Kpopnews2021
,
Trending
,
trending 2021
,
trending kpop
,
Trending Kpop news
,
trending kpop update
,
trending news
,
trending update kpop
,
VIRTUAL ARTIST APOKI