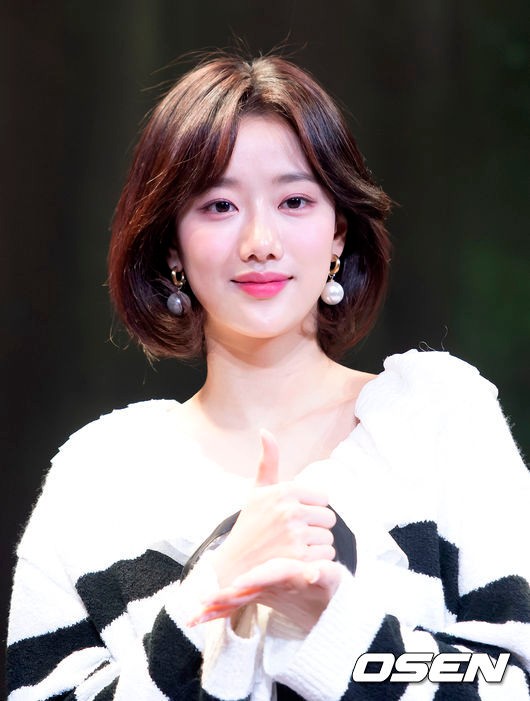 The advertising industry is continuing to lose profit due to Apink's Naeun, who was involved in a bullying controversy.
As a result of the OSEN interview on the 3rd March, KGC Ginseng Corporation through Kwan-Jang Jeong's i-Pass video, which Naeun advertised for, was already turned to private due to the controversy.
Back in 2019, Lee Naeun modeled for one of their advertisements. The commercial video had been on-air for the last two years but has now been turned private, showing that her bullying controversy is serious.
Lee Na-Eun's bullying controversy has recently spread through an online community. Mr. A, who claims to be the younger brother of Hyun-Joo Lee from APink, revealed that his sister was bullied by her co-APink members, excluding Chae-Kyung and Rachel. Hyun Joo Lee's younger brother claimed that this caused her sister to suffer from a panic disorder.
Accordingly, the agency DSP Media said, "It is unfounded," and said, "We will take a strong civil and criminal response to all those who have posted articles on the Internet community. Some are claiming Hyun-Joo Lee was not the only victim but one of their family and acquaintances as well."
As the bullying controversy arose, advertising companies are starting to remove all advertisements which Naeun appeared as a model. Dongseo Foods, JSTina, and Samjin Pharm, in which Naeun worked as a model also deleted their advertisements.
In addition, SBS 'Plaza of Taste', plans to edit the scenes where Apink's Naeun appeared and remove them as much as possible.