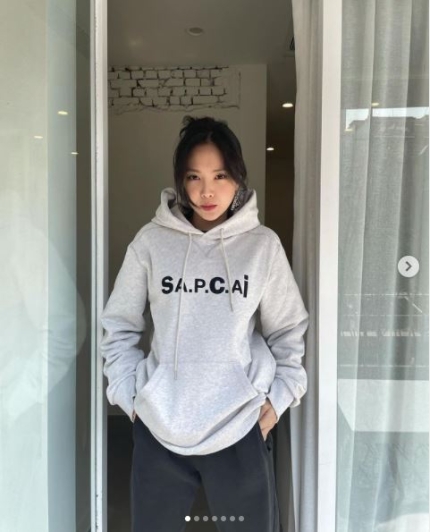 APink member Naeun Son shared her daily life.
On the 25th of March, she posted several photos on her Instagram.
In the released photo, Naeun Son is standing in the aisle and staring at the camera. She has completed a casual fashion with a hooded T-shirt. Also, she created a comfortable atmosphere with a hairstyle tied together and a serious expression.
Also, APink, a group to which Naeun Son belongs, will be releasing a fan song for their 10th anniversary on April 19th.
Read More About: APink Jiyeon, Received Death Threats
2021 kpop news
,
2021 kpop news updates
,
2021 kpop updates
,
APINK
,
Apink 10th Anniversary
,
Apink_Naeun
,
KPOP
,
Kpop 2021
,
Kpop artist
,
Kpop news
,
Kpop trend
,
Kpop trending
,
KPop trending news
,
Kpop trending now
,
kpop trending update
,
KPOP2021
,
KPOPIDA
,
KPOPNEWS
,
son naeun
,
Trending
,
trending 2021
,
trending kpop
,
Trending Kpop news
,
trending kpop update
,
trending news
,
trending update kpop
,
trending updte