'Global Super Rookie' AleXa showed off a new mood. ZB Label released the concept photo of Kpop singer AleXa's new song 'TATTOO' on its official social media channel at 10 am today, December 30.
In the photo, AleXa leaned her face back and stared elsewhere. The red lighting combined with AleXa completed a dreamy mood. In addition, she showed off her maturity with a chic look. She added a sense of vagueness, raising curiosity about this new song.
AleXa launched a full-fledged comeback promotion by releasing a new logo on her official social media channel on December 21. The anticipation of what kind of concept she will show in this new song, 'TATTOO,' which contains her new self, increases.
AleXa debuted in 2019 with the digital single 'Bomb.'
She was warmly welcomed by the 'MZ generation' with her unique concept. In fact, she is the first Kpop idol to hold a US fan signing event for the first time since the pandemic began. Also, she sang the US national anthem before the Los Angeles Dodgers game.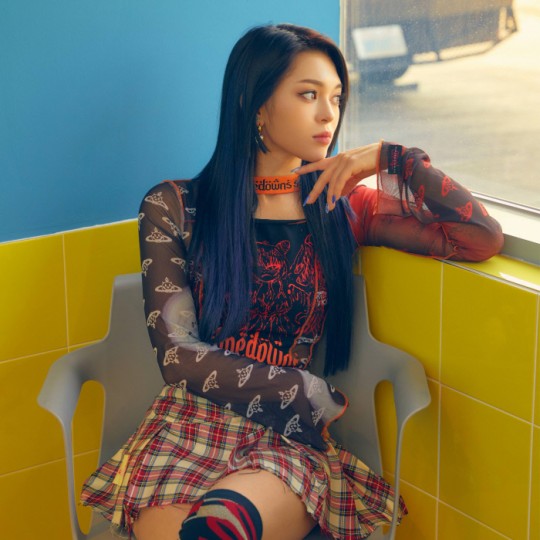 Mainly, AleXa held a metaverse fan meeting for the first time as a Kpop singer in November. In addition, she won awards at the '2021 Asian Artist Awards' and the '2021 Buenos Aires Music Video Festival,' proving the modifier of 'Global Super Rookie.'
Meanwhile, Kpop singer AleXa will release a new song 'TATTOO' on January 6 and will be active again.
Read More About: AESPA Karina Ranks 1st On Star Ranking Female Idol Category For 8 Straight Weeks