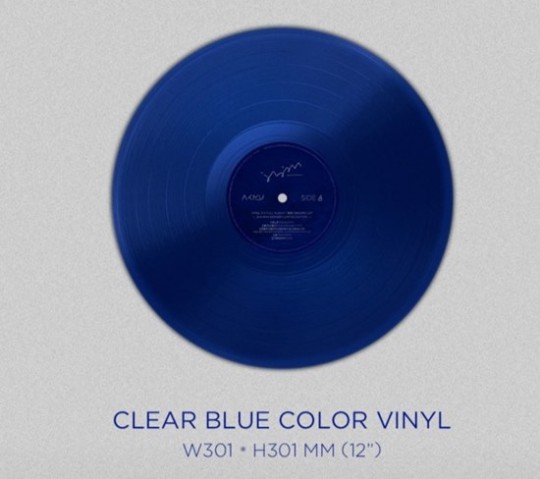 Kpop sibling duo AKMU's 3rd full-length album, 'Sailing,' is coming out as a limited-edition LP (Vinyl). It is an album that received rave reviews from the public and critics. So, many music fans will surely respond greatly to this new release.
The 10 tracks in AKMU's 3rd full-length album, 'Sailing' LP LIMITED EDITION, were reborn as high-quality remastered songs. In addition, the LP will include Chanhyuk Lee's handwritten composition notes, double-sided lyrics, and sticker sets, increasing the collection's value. 
According to YG Entertainment, this LP commemorates the 2nd anniversary of the 'Sailing' album's release.
They will only produce it in a limited quantity. Pre-orders will start today, August 23rd, to August 30th. Then, the shipment will start sequentially from September 25th and so on.
Sibling duo AKMU's 3rd full-length album 'Sailing,' released on September 25, 2019, received recognition for its popularity and musical artistry. The title song 'How Can I Love The Heartbreak, You're The One I Love' topped major domestic music charts at the time and maintained a lot of love to this day. 
AKMU led the sympathy of various generations by capturing the thoughts and emotions that everyone can feel through music through several albums. 
In addition, the 3rd full-length album, 'Sailing,' is an album that contains the life they are going through and their growth. A glimpse of AKMU, who took the first step into society as an adult, was a comfort to everyone living at the same age.
Read More About: ASTRO To Release The Universe Song 'ALIVE' On September 2
2021 kpop news
,
2021 kpop updates
,
akmu
,
akmu chanhyuk
,
AKMU COMEBACK
,
akmu kpop
,
akmu next episode
,
akmu sailing
,
akmu suhyun
,
AKMU_Chanhyuk
,
AKMU_NEXT EPISODE
,
AKMU_Suhyun
,
KPOP
,
Kpop 2021
,
kpop akmu
,
Kpop artist
,
Kpop artists
,
Kpop idols
,
Kpop news
,
Kpop trend
,
Kpop trending
,
KPop trending news
,
Kpop trending now
,
kpop trending update
,
KPOP2021
,
Kpopall
,
KPOPIDA
,
KPOPNEWS
,
trending 2021
,
trending kpop
,
Trending Kpop news
,
trending kpop update
,
trending news
,
trending update kpop