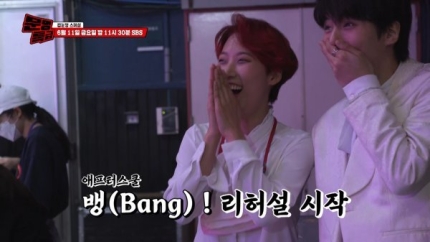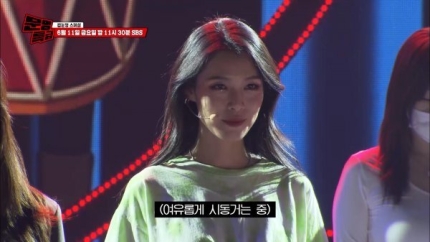 Civilization Express will pre-release a part of the 'Special Concert,' which will air on SBS at 11:30 pm on June 11th. Last May, After School members gathered at the SBS Deungchon-dong Public hall for the special performance recording of the special concert.
During the camera rehearsal preparing for the 'Bang!' performance, Jaejae and MONSTA X Minhyuk watched the scene under the stage. The two felt mazed by the appearance of the center, Kahi, who appeared powerfully from Jeonju. Jaejae and Minhyuk said, "We got goosebumps all over our body and face."
Particularly, the unchanging group dance seemed to capture the passion of the debut stage performance, which was even more touching.
As of now, Civilization Express is preparing a masterpiece, also known as Special Concert, 'K-pop Songs That Deserves Another Comeback.' The performing groups are Oh My Girl, Nine Muses, After School, and 2PM. Jaejae, Key, Seungkwan, and Seunghee were the hosts. The group's performances will air on June 11 at 11:30 pm on SBS.
After School's 'Special Concert' performance will be released for the first time on the official YouTube channel of Civilization Express at 5 pm on June 7th.
Read More About: BTS 'Butter,' Will It Top The Billboard Hot 100 For 2 Weeks?
After School
,
after school kpop
,
after school news
,
Afterschool
,
AfterShool_Lizzy
,
KPOP
,
Kpop 2021
,
kpop after school
,
Kpop artist
,
Kpop artists
,
Kpop idols
,
Kpop news
,
Kpop trend
,
Kpop trending
,
KPop trending news
,
Kpop trending now
,
kpop trending update
,
KPOP2021
,
KPOPIDA
,
KPOPNEWS
,
nana_after school
,
Trending
,
trending 2021
,
trending kpop
,
Trending Kpop news
,
trending kpop update
,
trending news
,
trending update kpop