Former Kpop group After School member and actress Nana showed off her flawless beauty in her picture.
The magazine W Korea unveiled Nana's beauty photo gallery with global beauty brand LANCOME on October 21.  

In the published pictorial, Nana perfectly digested the product and the shooting concept, revealing her 'picture artisan' side. She not only showed off her goddess beauty with a unique charm but also showed an alluring feeling. She boasted a natural yet luxurious atmosphere with a white off-shoulder outfit and a product suitable for fall.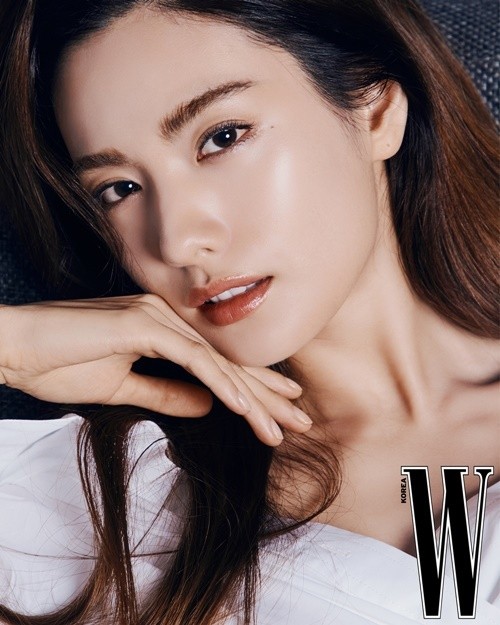 In addition, Nana matched a dark lip color with a black outfit as if reversing the atmosphere. She created a seductive and intense image, revealing a different feeling. So, she completed the pictorial with her various charms.

Meanwhile, former Kpop group After School member Nana will appear on the Netflix original series 'Glitch.'
Read More About: PIXY Performed 'Addicted' With A Perfect Team Harmony
2021 kpop news
,
2021 kpop news updates
,
2021 kpop updates
,
2021 news kpop
,
best kpop news site
,
BTS trending news
,
daily kpop news
,
Instagram Nana
,
Korean celeb news
,
KPOP
,
Kpop 2021
,
Kpop artist
,
Kpop artists
,
kpop celebrity news
,
kpop daily news
,
Kpop idols
,
Kpop latest news
,
kpop nana
,
Kpop news
,
Kpop recent news
,
Kpop trend
,
Kpop trending
,
KPop trending news
,
Kpop trending now
,
kpop trending update
,
KPOP2021
,
Kpopall
,
KPOPIDA
,
KPOPNEWS
,
Kpopnews 2021
,
Kpopnews2021
,
latest kpop news
,
Nana
,
nana fashion
,
nana kpop
,
nana_after school
,
recent kpop news
,
Trending
,
trending 2021
,
trending kpop
,
Trending Kpop news
,
trending kpop update
,
trending news
,
trending update kpop