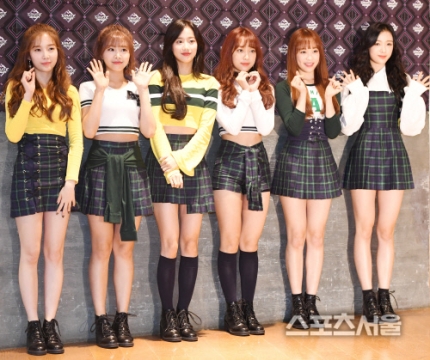 This time, the group April was surrounded by suspicion of making noise through the wall.
In a recent online community, a netizen A, who claims to live next door to April's member Yena Yang, said, "Instead of apologizing for the noise until late in the morning, she showed shameless attitude. They were the April members who got out of the elevator on the other floor and they were laughing and talking loudly." The posted article is complaining about the noise through the walls.
The netizen also said, "The elevator CCTV will remain. Who was that swore and outspoke? I am guessing who is this member who said, 'Isn't it the ex you were fucking at that time? I want it. It's so fun of you guys.'
The netizen also released a picture of her house wallpaper, which was the same shape as Yena Yang's house wallpaper released during April's V Live.
After the protests of April fans continued, "This is an officetel, and I can't live with it by regulations. But I got even more pissed off because a lot of people were talking. I wouldn't have done this even if I had to apologize. "I went to the police on weekdays to report to the police at 2 to 3 am. When the noise is getting severe, I ate sleeping pills and sleep," she refuted.
On the other hand, April recently came up with a suspicion of bullying former member Hyun-Joo Lee. The agency's DSP side denied the bullying rumors. But after that, some members stopped advertising. Some even dropped them out of the drama that they were scheduled to appear. Lastly, some of the traces of their past activities were erased.