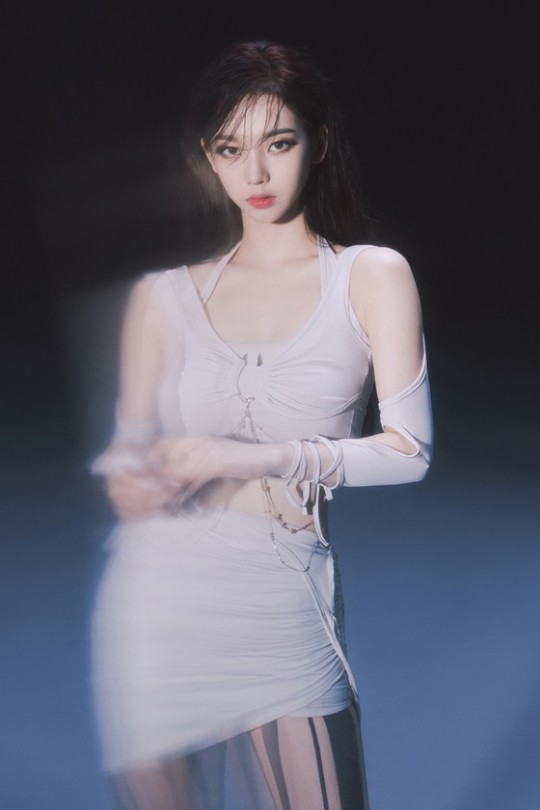 The Kpop group AESPA expresses unrivaled energy through the new song, 'Savage.' On September 29, AESPA released teaser images of Karina and Giselle's 'Hallucination Quest #2' on various social media accounts.
AESPA's first mini-album, 'Savage,' consists of six songs, including the song, 'aenergy' with a world view of the same name, and the powerful dance song, 'I'll Make You Cry.'
'aenergy' is a song worked by the hitmaker, Youngjin Yoo. You can feel the positive energy of AESPA from its magnificent sound and repeating melody like a spell. The lyrics include the lively character descriptions and combat skills of the four members of the worldview story.
'I'll Make You Cry,' produced by KENZIE, is a dance song with the tension of synth sound. The lyrics are about a pledge to overcome the wounds of betrayal and to make them repay for what they did.
Meanwhile, Kpop group AESPA (Karina, Giselle, Ningning, Winter) will release their first mini-album, 'Savage,' on October 5 at 6:00 pm. Also, they will release its physical album on the same day.
Read More About: Jinhyuk Lee Confirmed To Release His 4th Mini-Album In Mid-October
2021 kpop news
,
2021 kpop news updates
,
2021 kpop updates
,
2021 news kpop
,
AESPA
,
AESPA beating BTS
,
aespa giselle
,
aespa karina
,
aespa kpop
,
AESPA members
,
aespa news
,
aespa next level
,
aespa ningning
,
aespa winter
,
AESPA_US People's Magazine
,
best kpop news site
,
daily kpop news
,
Korean celeb news
,
KPOP
,
Kpop 2021
,
kpop aespa
,
kpop AESPA news
,
Kpop artist
,
Kpop artists
,
kpop celebrity news
,
kpop daily news
,
kpop group AESPA
,
Kpop idols
,
Kpop latest news
,
Kpop news
,
Kpop recent news
,
Kpop trend
,
Kpop trending
,
KPop trending news
,
Kpop trending now
,
KPOP2021
,
Kpopall
,
KPOPIDA
,
KPOPNEWS
,
Kpopnews 2021
,
Kpopnews2021
,
latest kpop news
,
next level AESPA
,
recent kpop news
,
trending kpop
,
Trending Kpop news
,
trending kpop update
,
trending news
,
trending update kpop