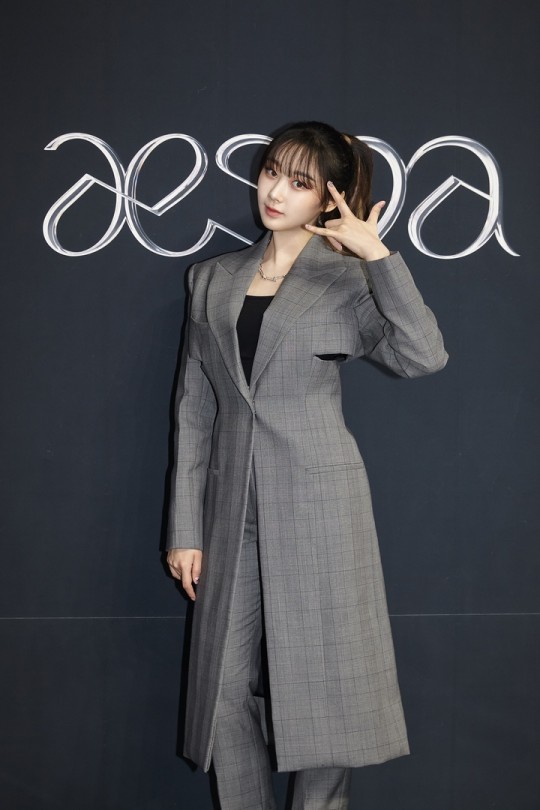 Kpop group AESPA member Giselle directly apologized for the controversy over seemingly demeaning black people.
On October 25, Giselle said through AESPA's official social media account, "I want to apologize for mouthing the wrongful words from the song's lyrics playing on-site."
"I had no intentions of doing it with any purpose, and I am just carried away hearing the songs from my favorite artists. I sincerely apologize. Also, I will continue to learn and be conscious of my actions."
Recently, Kpop group AESPA member Giselle received criticisms from foreign fans for singing along in a song with wrongful lyrics. The word 'niggas,' mouthed by Giselle, means an ethnic slur against black people from the English-speaking language.
Meanwhile, AESPA member Giselle is active with their first mini-album, 'Savage.'
Read More About: ENHYPEN Ranks 11th On The Billboard 200 With Their 1st Full-Length Album
2021 kpop news
,
2021 kpop news updates
,
2021 news kpop
,
AESPA
,
AESPA beating BTS
,
aespa giselle
,
aespa karina
,
aespa kpop
,
AESPA members
,
aespa news
,
aespa next level
,
aespa ningning
,
aespa winter
,
AESPA_US People's Magazine
,
best kpop news site
,
daily kpop news
,
Korean celeb news
,
KPOP
,
kpop aespa
,
kpop AESPA news
,
Kpop artist
,
Kpop artists
,
kpop celebrity news
,
kpop daily news
,
kpop group AESPA
,
Kpop latest news
,
Kpop news
,
Kpop recent news
,
Kpop trending
,
KPop trending news
,
KPOP2021
,
KPOPIDA
,
KPOPNEWS
,
Kpopnews 2021
,
Kpopnews2021
,
latest kpop news
,
next level AESPA
,
recent kpop news
,
Trending Kpop news
,
trending news