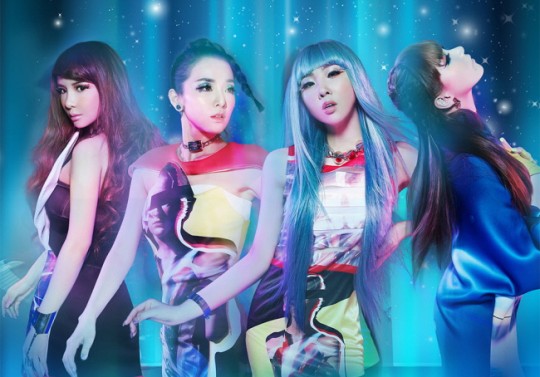 Will the members of the group 2NE1 will sing again as a whole?
On the 10th, Park Bom appeared as a guest on KBS Radio's 'I'm Park Sohyun.' Park Bom shared the news of 2NE1 while talking about her current situation.
Park Bom said that she still gets along well with the members and chats with each other in the group chat room. "The members gathered together to talk and record," she said. But after a pause, Park Bom replied, "I don't know if I'm making (sound source) because I just recorded it."
Since then, 2NE1 members' expectations for the complete comeback are increasing.
2NE1 is a 4-member female hip-hop idol girl group, debuted at YG Entertainment in 2009. It consists of CL (leader, rap, vocal, dance), Park Bom (vocal), Sandara Park (vocalist, rap), and Minzy (rap, dance). It became a trio for a while. After that, on November 25, 2016, Park Bom's contract termination and group dissolution were officially announced. The last album is the digital single Hello, released on January 21, 2017.
Read More About: Park Bom Loses Weight For Her Comeback
2021 kpop
,
2021 kpop girl idols
,
2021 kpop news
,
2021 kpop news updates
,
2021 kpop updates
,
2021 updates on kpop
,
2ne1
,
2ne1 minzy
,
2ne1 Park Bom
,
2NE1_CL
,
2NE1_Sandara park
,
Kpop 2021
,
Kpop artists
,
Kpop news
,
Kpop trending
,
KPop trending news
,
Kpop trending now
,
KPOP2021
,
KPOPIDA
,
KPOPNEWS
,
Kpopnews 2021
,
Trending
,
trending 2021
,
trending kpop
,
Trending Kpop news
,
trending kpop update
,
trending news