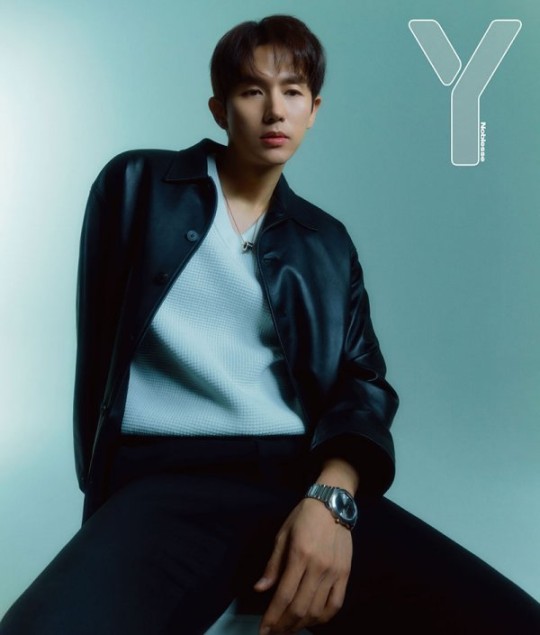 On November 1, Kpop group 2AM returned as a complete group with the album 'Ballad 21 F/W' after seven years. They evoked 'nostalgia' from the public and received a great response from fans. 2AM member Seulong Lim gave fans a strong voice with perfect harmony. So, this time, he will be showing off his all-rounder side through the 'Y' Magazine No. 04 pictorial.
Like the sweet song of the Kpop group 2AM, Seulong Lim clearly revealed his soft charisma in 'Y' Magazine 04 with a warm pictorial and true story. Rumor has it that despite 14 years since his debut, he touched the staff's heart-warming appearance at the filming site. He perfectly pulled off any style with a superior body ratio, gaining admiration.
In addition, the highlighted part of the comeback hit song 'No Good In Goodbye' in the 'Bingo Interview,' a video content planned by 'Y' magazine that tells the story of keywords in the form of bingo, was sung. He instantly turned the shooting site into a concert hall and greeted the staff with hot encores.
You can find the 'INTO THE MIND' pictorial, which showed an urban and sophisticated style with a formal and dandy look, on the official website of 'Y' Magazine No. 04, 'Y' Magazine published on December 30, Instagram, YouTube, Twitter, Facebook, and Naver Post.
Read More About: Sujin Moon Will Release Her New Song 'Eyes' Today!
2021 kpop news
,
2021 kpop news updates
,
2AM
,
2AM COMEBACK
,
2AM HYBE
,
2am jinwoon
,
2am jinwoon jung
,
2AM KPOP
,
2AM KPOP NEWS
,
2AM NEW ALBUM
,
2AM NEWS
,
best kpop news site
,
breaking news kpop
,
daily kpop news
,
Korean celeb news
,
KPOP
,
Kpop artist
,
Kpop artists
,
kpop celebrity news
,
Kpop chart and news
,
Kpop current news
,
kpop daily news
,
Kpop idols
,
Kpop latest news
,
Kpop news
,
Kpop news articles
,
Kpop news sites
,
kpop news update
,
Kpop recent news
,
KPop treasure
,
Kpop trend
,
Kpop trending
,
KPop trending news
,
Kpop trending now
,
kpop trending update
,
KPOP2021
,
KPOPIDA
,
KPOPNEWS
,
Trending
,
trending 2021
,
trending kpop
,
Trending Kpop news
,
trending kpop update
,
trending news
,
trending update kpop